The Ukrainian officials have warned of additional emergency power outages, especially in the
Capital Kyiv area.
The Ukrainian military officials have warned of additional emergency power outages, especially in the Kyiv area, after a wave of Moscow rocket strikes damaged vital infrastructure that had only just been restored. The new volley of missiles on Monday, which destroyed homes in southeastern Ukraine and plunged multiple areas into freezing blackouts with temperatures below Zero degree Celsius, was the latest in weeks of rocket attacks targeting energy infrastructure.
In his virtual address late on Dec. 5, Volodymyr Zelenskyy, the President of Ukraine, said that at least 4 innocent civilians died in the attack. He added that Ukrainian defenders had shot down nearly seventy missiles. The Ukrainian leader continued that there would've to be emergency power cuts in several areas, adding they'd be doing everything possible to establish power system stability.Moreover, in a Telegram post, Ukrenergo, a Ukrainian electricity transmission system operator and the sole operator of Ukraine's high-voltage transmission lines, said there would be renewed power outages in all areas of the war-ravaged country amid the consequences of continued bombardment.
Nearly 50% of the Ukraine's Energy System Damaged
According to Oleksiy Kuleba, Governor of Kyiv Province, nearly fifty percent of Kyiv Oblast in north-central Ukraine – excluding the Capital and had a population of approximately 1.781M (Sept. 1, 2020 estimates) – would be suffering from power outages in the coming days.
Furthermore, Ukrainian officials said that the latest Russian strikes caused damages to power stations in the regions of the Ukrainian Capital in north-central Ukraine and Vinnytsia city on the Southern Bug River in west-central Ukraine, Sumy in the Northern region Odessa City in the Southern part of the country. About 50% of the country's energy system has already been destroyed after months of air strikes on critical infrastructure, leaving Ukrainian residents in darkness and cold for long at a time.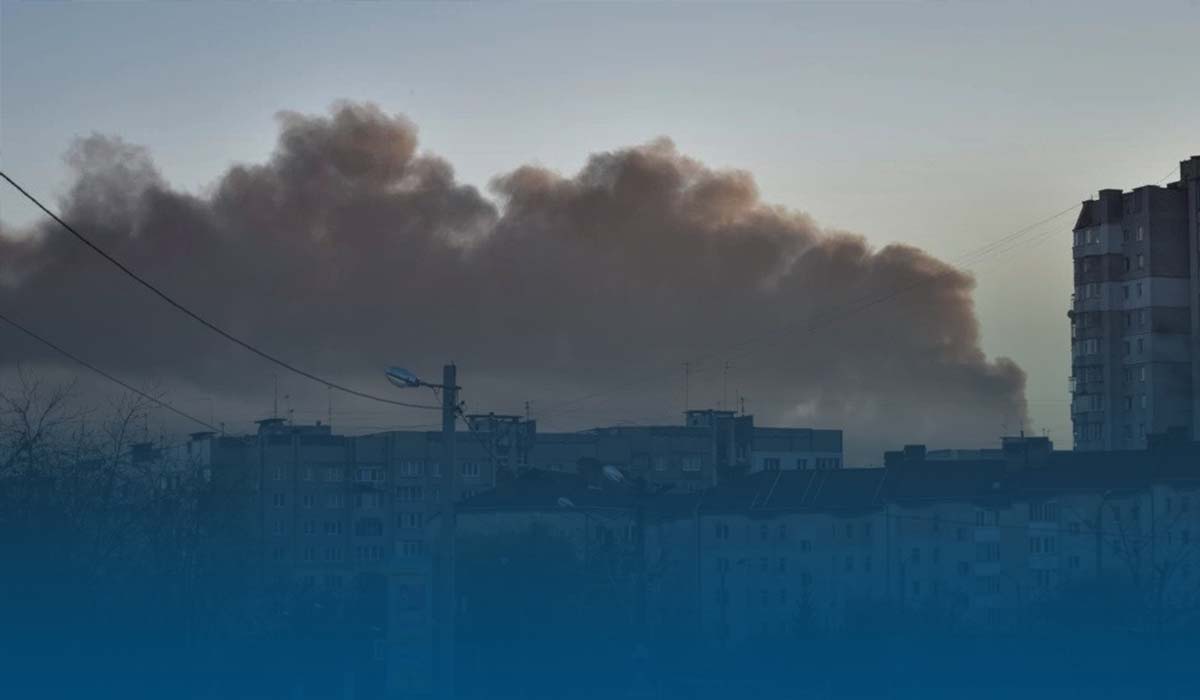 Kyiv blamed Moscow for destroying residential buildings in the country's southeastern region and knocking out electricity in several regions with the latest barrage of missiles on December 5. On the other hand, Russia said Ukrainian UAVs had struck two air bases deep inside Putin's Russia, several hundreds of miles from the military lines. The officials in Kyiv also said such raids are aimed at innocent civilians and infrastructure and constitute war crimes; however, Russian officials denied targeting non-combatant people.